MMRRC Resuscitation Timeline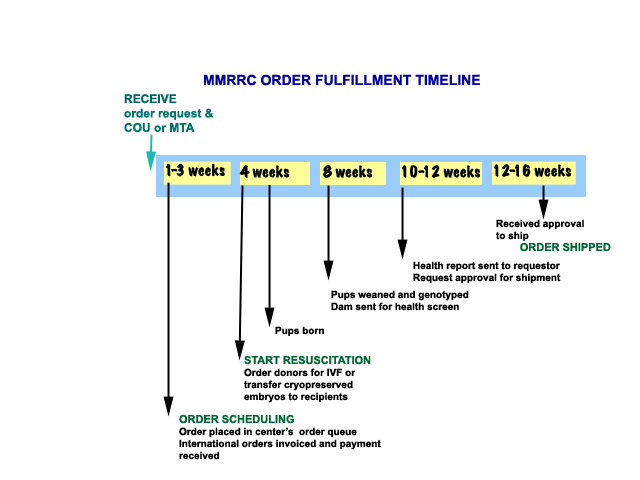 Factors that may extend the time required for resuscitation include:


The time required depends on whether recovery is from embryos or sperm with IVF.
The recovery is not scheduled until the completed Conditions of Use or User Agreement has been received, confirming the order. For international orders prepayment must also be received.
Requests must be scheduled after existing other requests.
Pseudopregnant recipients might not be immediately available for transfer (add 1+ week).
The first embryo transfer might be unsuccessful.
Pups might die before weaning.
More than one thaw may be required to obtain mice of the correct genotype, i.e. carrying the mutation.
Delay by requesting institution in giving approval for shipment.